ADVENTURES IN EATING
My Gluten Free Journey
Getting my celiac diagnosis back in 2015 felt like a punishment. I loved all things gluten-full: fresh bread, cakes, bagels, pasta, pizza, specialty beer. We'd moved to New Jersey a few years prior, everything good had gluten in it. Sure I'd heard of celiac disease, but I never gave it much thought. The gluten free diet movement was gaining in popularity, but why would I pay attention to that? I couldn't fathom giving up everything I loved. Suddenly, it wasn't a choice, it was a health emergency. I learned I hadn't been absorbing nutrients, especially iron, for a long time. My entire perspective and relationship with food changed overnight. What is "gluten" anyway? Initially it seemed that it was in everything I enjoyed eating. 
I looked for any loopholes. They don't exist. You can't cheat. I knew I should be grateful since so many celiacs go undiagnosed, and the health risks are serious. I had to give myself time to absorb and accept the loss of eating like a "normal" person. But, I couldn't wallow forever, it was time to move forward and figure out how to handle this. How could I find other versions of foods I love? I quickly realized that the gluten free diet trend was a lifesaver. Had I been diagnosed back in college I can't imagine how I would have eaten safely. Now, there's so much awareness, and restaurants and products cater to specialized diets. 
Instead of focusing on what I couldn't eat, I quickly pivoted to what I could eat. Looking back and feeling sad certainly wasn't helping. Dairy was still fine for me, and I've always eaten yogurt for breakfast. I love fruit and vegetables, another easy win. Summer meals of grilled meats and farmer's market veggies doesn't feel like "eating gluten free." We're not a gluten free household (I can't ask that of my gluten loving children and husband), but our dinners are. I've noticed an improvement in gluten free pastas over the years, and I no longer get complaints when I use them in meals. I use different kinds of rice like jasmine, wild, or brown and white basmati. Risotto is a great option too. I've learned to scour labels on any kind of sauce/dressing or prepared food. Gluten hides everywhere. 
Gluten free flours have gotten better too. I've had luck with Cup 4 Cup, King Arthur's and Bob's Red Mill. Gluten free baked goods do tend to be denser, but I still enjoy baking and am usually happy with the results. Almond flour is a great protein dense option and makes excellent muffins. It turns out I didn't have to give up waffles and pancakes. Trader Joe's has a wonderful buttermilk GF mix and Pamela's is excellent as well. Buckwheat flour doesn't actually contain wheat and I've made home made pancakes with that--despite some complaints that it tastes "too healthy." 
I'm not going to sugar coat it-finding bread that tastes like bread is tough. I discovered Bread Srsly early on in the pandemic. It's actual GF sourdough bread! It does have to be toasted, but topped with really good butter, I get a glimpse of my old warm bread filled life. Odd Bagels are dense, chewy, and remind me of the bagels I used to eat. Yes, it's a life of substitutions, but all is not lost. The pandemic has certainly given me time to explore all the wonderful GF foods that can be shipped. 
I've been surprised by how many foods from my previous life were already gluten free. Mexican food (obviously stick with corn tortilla options), Indian and Thai have tons of options. Seeing that magical GF surrounded by a circle stamped on fresh or frozen meals makes me so happy. I'm always scouting for new products or restaurants. My favorite recent discovery is Chez in Cranford, NJ, a totally gluten free gelato and Italian pastry shop. It's amazing! The Find Me GF app has been a lifesaver when traveling. It even works out of the country. It turns out there are a lot of celiacs in Europe, and I found eating out easier in places like Amsterdam, Sorrento and London than I do here. 
I still have panicky moments of "oh no what will I eat?" when I'm away from home. I don't expect everyone to cater to my dietary needs, and always have GF snacks in my purse. Sometimes I still feel anxious in restaurants. I'm not a picky eater. I hate the thought of appearing to be "that" person and annoying my server, even though rationally I know it's not a choice and I need to be proactive about my own health. It's a huge sense of relief when menu items are clearly marked, and the staff really understands what I'm talking about. 
I feel better, I really do. I had lived with my celiac symptoms for so long I thought they were normal. I've emerged from my fog and feel more focused and energetic. I still fantasize about having an awesome micro brew with a real slice of meatball pizza, but I accept that it's not to be. I've always been a pretty healthy eater with a weakness for baked goods, and that mostly hasn't changed. I'm resourceful and creative in meal planning. I genuinely enjoy cooking. My family's been wonderfully supportive. I'm grateful that there are so many companies and products out there that make this easier.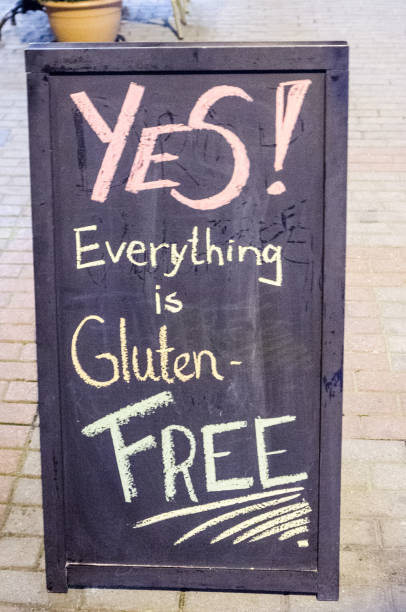 Here's a list (in no particular order) of some of my favorite gluten free food brands and products: 
Simple Mills: baking mixes, crackers and cookies, excellent! The ingredients are, as stated, simple and natural, mostly seed and almond meal based. I've enjoyed everything I've tried from this company. 

Caulipower: I like their pizzas and recently tried their baked chicken tenders (regular and spicy)-really good! They're surprisingly low fat and high in protein. 

Absolutely gluten free crackers: These were an early find for me. Again, simple and good ingredients, and they don't taste "gluten free" at all. I love them with hummus and cheese. 

Brazi bites: Brazilian cheese bread bites you pop in the oven. They come in several flavors. How awesome is that? I have to fight my family for these (except my youngest who says they're "too cheesy"--I don't even understand what that means, they're amazing). 

Cappello's: Almond flour crust pizzas and pastas. I really love these, again high in protein (sorry if you're tired of hearing about almond flour, but it's such a great ingredient in GF foods), and good flavor. Plus they make gnocchi, I mean come on? 

Canyon Bakehouse: This was another early find for me recommended by my celiac nutritionist. They make breads, buns and bagels. While they do have several multi grain options, sometimes I just want their country white bread for grilled cheese or a club sandwich. And while I usually eat my burgers bunless, I do occasionally crave one, so it's great to have these in the freezer. 

Feel Good Foods: It's so exciting to have potstickers and egg rolls again. It really doesn't take much to make us celiacs happy. Just getting to eat something we can't normally have is fantastic. They recently came out with mac & cheese balls, and they were quite tasty. 

Cafe Spice: It's like getting Indian take out, but I can just grab it from the supermarket instead of asking lots of questions when placing an order. The ingredients are fresh and clearly marked gluten free. The tikka masala and butter chicken meatballs are my favorites, but seriously, all the meals are good, and it's great having so many options. 

Goodie Girl cookies: Sometimes you want to pretend you can eat girl scout cookies, and frankly, these are even better. 

Pineland Farms: gluten free meatballs! In several flavors! Need I say more? Everyone in the family likes them for a quick meal, and no one can tell they're gluten free. 
I feel I should add a disclaimer- no I do not only eat premade foods. I just like having the freezer and refrigerator stocked for meals when I don't feel like cooking from scratch. And sometimes you just really want chicken tenders or a cookie, and that's fine. Anything that makes being gluten free a little easier (and more enjoyable) is a win as far as I'm concerned.
I would love to hear about some of your favorite products and tips below. Let's help each other live our best lives!